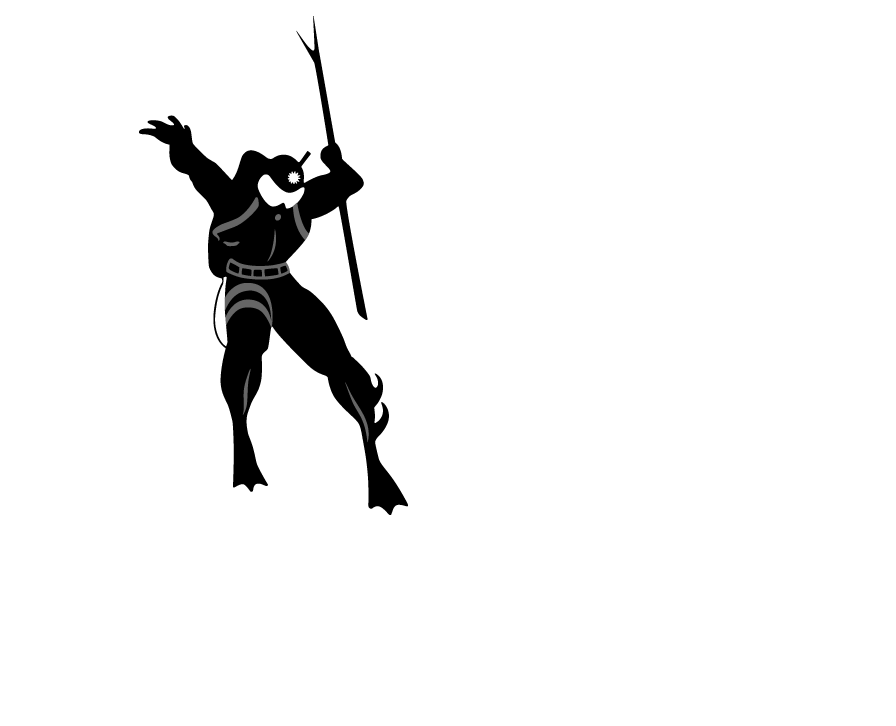 Drexciya
was an electronic music duo from Detroit, Michigan. The late James Stinson was the only officially identified member of Drexciya, but it was considered an open secret that he had a partner, Gerald Donald.
The majority of Drexciya's releases were in the style of dance-floor-oriented Electro, punctuated with elements of retro, 1980s Detroit Techno, with occasional excursions into the Ambient and Industrial genres. Tracks are mostly centered around the TR-808 drum machine, with bass, melodies, and synth textures ebbing and flowing in time. Anecdotes suggest that Stinson and Donald recorded tracks while playing the instruments live, making use of analog equipment and sequencing methods.
Drexciya combined a faceless, underground, anti-mainstream media stance with mythological, sci-fi narratives, to help heighten the dramatic effect of their music. In this aspect they were similar to artists within and close to the Detroit collective Underground Resistance.
http://en.wikipedia.org/wiki/Drexciya
Every Drexciya EP navigates the depths of the Black Atlantic, the submerged worlds populated by Drexciyans, Lardossans, Darthouven Fish Men and Mutant Gillmen. In the sleevenotes to The Quest, their '97 concept double CD, the Drexciyans are revealed to be a marine species descended from 'pregnant America-bound African slaves' thrown overboard 'by the thousands during labour for being sick and disruptive cargo. Could it be possible for humans to breathe underwater? A foetus in its mother's womb is certainly alive in an aquatic environment. Is it possible that they could have given birth at sea to babies that never needed air? Recent experiments have shown mice able to breathe liquid oxygen, a premature human infant saved from certain death by breathing liquid oxygen through its underdeveloped lungs. These facts combined with reported sightings of Gillmen and Swamp Monsters in the coastal swamps of the Southeastern United States make the slave trade theory startingly feasible.'


Drexciyans are 'water breathing, aquatically mutated descendants,' webbed mutants of the Black Atlantic, amphibians adapted for the ocean's abyssal plains, a phylum disconnected from the aliens who adapted to land. As Mark Sinker argued in '92, 'The ships landed long ago: they already laid waste whole societies, abducted and genetically altered whole swathes of citizenry. Africa and America -- and so by extension Europe and Asia -- are already in the various ways Alien Nation.' Drexciya use electronics to replay the alien abduction of slavery with a fictional outcome: 'Did they migrate from the Gulf of Mexico to the Mississippi River Basin and to the Great Lakes of Michigan? Do they walk among us? Are they more advanced than us?'


Sinker's breakthrough is to bring alien abduction back to earth, to transfer the trauma from out there to yesternow. The border between social reality and science fiction, social fiction and science reality is an optical illusion, as Donna Haraway has pointed out. They have been here all along and they are you. You are the alien you are looking for.
Kodwo Eshun
http://www.globaldarkness.com/articles/drexciya.htm
Ellen Gallagher -
Watery Ecstatic Series
, 2001
Ellen Gallagher
(born December 16, 196
5) is an American artist. Her work has been shown in numerous solo and group exhibitions and is held in the permanent collections of many major museums.
Her media include painting, works on paper, film and video. She has made innovative use of materials, such as creating a unique variation on scrimshaw by carving images into the surface of thick sheets of paper designed for watercolor painting and drawing with ink, watercolor, and pencil. These works depict sea creatures, of the mythical undersea world of Drexciya, which were the progeny of slaves who had drowned. This mythology had been conceived by a musical duo of that name, from Detroit. Gallagher commented upon the process of creating these pieces: "The way that these drawings are made is my version of scrimshaw, the carving into bone that sailors did when they were out whaling. I imagine them in this overwhelming, scary expanse of sea where this kind of cutting would give a focus, a sense of being in control of something." In some of her early pieces, she painted and drew on sheets of penmanship paper she had pasted onto canvas.
http://en.wikipedia.org/wiki/Ellen_Gallagher
Ellen Gallagher -
Bird in Hand
, 2006
Her new exhibition, Coral Cities, has just opened at Tate Liverpool and features a series of drawings, collectively titled Watery Ecstatic, and a number of 16mm films. Gallagher explores the idea of a black Atlantis: she imagines all the drowned people, thrown overboard, lost at sea, somehow still underwater. The descendants of enslaved Africans, they now populate the twilight zone of the sea. They've become almost a marine species, half human, half fish.
The original idea of the black Atlantis that Gallagher calls Drexciya was inspired by the eponymous Detroit house band's 1997 album The Quest, which held Drexciyans to be a marine species descended from pregnant enslaved Africans who had been picked up in west Africa and were heading across the Atlantic to America.
Jackie Kay
http://www.guardian.co.uk/books/2007/apr/28/art
The Otolith Group - Hydra Decapita, 2010
In 2002 Kodwo Eshun co-founded The Otolith Group with Anjalika Sagar, the name derived from a structure found in the inner ear that establishes our sense of gravity and orientation. Based in London, the group's work engages with archival materials, with futurity and with the histories of transnationality. The group's projects include film production & exhibition curation as part of an integrated practice with the intended aim to "build a new film culture". The group was nominated for the Turner Prize in 2010 for their project A Long Time Between Suns.
http://en.wikipedia.org/wiki/Kodwo_Eshun#The_Otolith_Group
The Otolith Group - Hydra Decapita, 2010
The Otolith Group, founded by Kodwo Eshun and Anjalika Sagar, have made a film essay called
Hydra Decapita
which is partly inspired by the Drexciyan mythos. Eshun is also a contributor to The Wire and has written there about Drexciya before. The film is to be the first part of a trilogy which will combine the subjects of slavery, global finance and water to comment on globalisation, capitalism and climate change. It is great to see Drexciya's influence gradually spreading into other areas of the arts like this. It proves how rich and detailed yet open to interpretation their concepts were. The Otolith Group were nominated for the 2010 Turner Prize.
http://drexciyaresearchlab.blogspot.co.uk/2010/10/otolith-group.html
The first installment in a trilogy of film essays, Hydra
Decapita
uses the imaginary world in the concept albums of Detroit based techno duo
Drexciya
to comment on
globalisation
, capitalism and climate change.
'Drexciya'
is an underwater country populated by the unborn children of pregnant women thrown overboard during the middle-passage of slave ships across the Atlantic. In this world a new species has evolved through the children who survived, breathing and living underwater as they did in the womb. The constellation of historical and present day episodes within the essay explores the relationship between finance, death, abstraction and language.
http://www.lux.org.uk/collection/works/hydra-decapita